Dust and Droplet Proof On Request
P92 is dust- and drip-resistant, allowing it to work in humid environments. The stage body material is made of stainless steel to ensure the stability during processing, the structure is stable and reliable, and the machining accuracy is not affected by the vibration.
The stiffness of the fast tool positioning stage is much greater than the conventional piezo nanopositioning stage.
Large Blocking Force
Blocking force of piezo actuator in fast tool positioning stage is several times of other piezo actuator in piezo stage.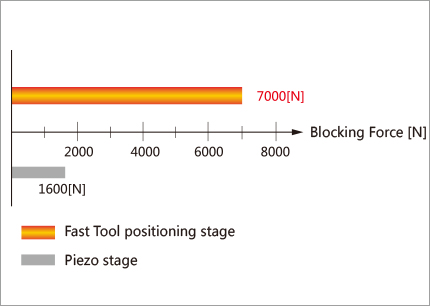 Closed loop Resolution
Unlike vibration machining, the tool position could be feedback controlled by sensor for nanometer resolution.